Woodlands Primary Academy a welcome and happy place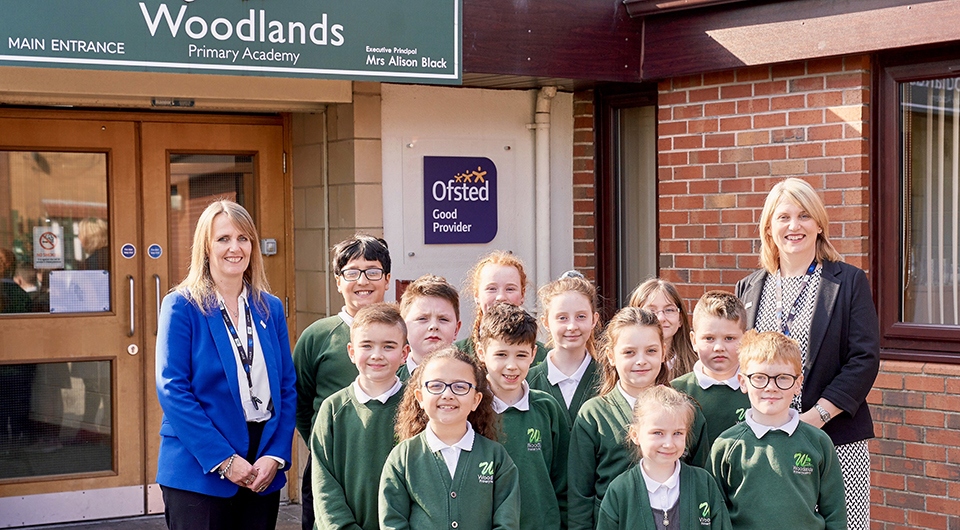 Inspectors have recognised an Oldham school as a welcoming and happy place that has improved considerably.
Woodlands Primary Academy was recognised as Good in its Ofsted report and the quality of teaching singled out for praise.

The school has improved since it was placed in special measures.
The report states: "Leaders have planned a curriculum that carefully sets out the key knowledge and skills that they want pupils to know, learn and be able to do.
"This is helping pupils to achieve well across a range of subjects."

Commenting on the report, Alison Black, executive principal at Woodlands Primary Academy, said: "We've worked hard to build an environment where every child is supported to achieve the best educational outcomes they can.
"It is particularly rewarding to see Ofsted recognise that we are a welcoming and happy school.
"Our teaching team recognise that children perform best in a happy and nurturing environment."

The report also noted 'the school has improved considerably since the predecessor school was inspected in 2016' and 'parents and carers said their children are happy and settled in school.
The school is an active part of the community with pupils enjoying helping out at the local care home for older people and taking part in visits to local galleries, mosques and synagogues.

Woodlands Academy has achieved the turnaround by working in close partnership with parents, South Pennine Academies and the local community.

The school has also invested in improving participation in sports.
It has introduced the use of sports coaches to train staff and has improved the quality of PE teaching.
More children take part in a variety of before and after school clubs and have taken part in competitions to represent the school.
The use of sports at lunchtimes has improved attitudes and behaviour across the school.

Ms Black added: "Allowing children to choose which sports they take part in has led to them being more engaged and developed both independent and teamwork skills."
To view the full article, click here